Astrology
Natal chart reading
transits,...
What the stars have to say about your birth...
Astrology is a powerful tool used for thousands of years by ancient civilizations. I am passionate about evolutionary astrology, which is the understanding of the specific factors of a birth chart as a map showing the evolutionary path of the soul.
Astrology is about understanding when and how the stars influence our experience on Earth, both individually and collectively.
Each person is born with a very specific and unique chart, like a cosmic fingerprint that will govern and color all the experiences of their life as well as their behavior when experiencing a defined situation.
A natal chart reading is a magnificent moment through which you will be led to better understand certain facets of your personality, your relationship to yourself and to others, the gifts given at birth but also the challenges to be met in your life. It is a journey, an immersion in what the universe gave you at birth that I offer to read for you.
If you wish to understand and deepen a particular subject, I will be happy to focus my interpretation on the said-subject so that it can be integrated and understood in a deeper way.
I also offer to read transits and how they influence your chart (as transits impact each person differently). Transits can create great opportunities or specific challenges (depending on your personal chart).
This reading is particularly interesting during significant celestial events such as: retrogrades, eclipse periods (lunar nodes), important conjunctions, T-Squares,…
I also offer (on request only) a personalized follow-up during a key period or on a defined subjectin order to be accompanied by the influence of the stars which can support a process of evolution and personal creation.
Astrology can be particularly helpful in understanding:
The emotions that surface in certain situations
Understand why certain situations or events are repeated without knowing why
The area(s) in which we excel
Our role on Earth, our gifts and challenges
The stage of life you are in
Past actions that influence your present
Social behavior and interactions with others
What blocks or hinders your evolution
The challenges
The wound of the soul (which everyone has)
All of this is for the purpose of evolution, in order to open doors at a subconscious level and then to develop your best potential.
Rates:(Note: A natal chart reading takes ~6 hours of interpretation work beforehand, then 1.5 hours of retransmission in person or via Zoom).
Natal chart reading (1h30 meeting in-person or by Zoom) – CHF 195.00
Natal chart + transits reading (2h15 of meeting in-person or by Zoom) – CHF 255.00
For people with whom we have already done the natal chart reading together, possibility is offered to do a session only for transits. Price: CHF 95.00 (60 min).
I also offer the possibility of receiving a post-reading transcript, additional fee (CHF 45.00).
If you have any questions or need any further information, please contact me, I will be happy to answer them.
With Light,
Sasha
Natal chart reading(In-person or by Zoom of 90 min) – CHF 195.00
Natal chart reading + transits – 2 in 1(In-person or by Zoom of 2h15) – CHF 255.00
Reading of the current transits – only valid for people with whom the reading of the natal chart was previously done(In-person or by Zoom of 60 min) – CHF 95.00
Any cancellation must be made at least 24 hours before the date of the appointment (except in cases of force majeure). Once this period has passed, 80% of the price of the session will be invoiced. Thank you for your understanding.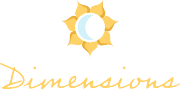 Would you like to receive our newsletter? This way: