PRIVATE CACAO CEREMONY
(from 1 to 5 people)
A bridge between the Soul and the Heart
Cacao ceremonies are rituals dating back centuries and are considered the ultimate heart-opening magicians. Cacao is a sacred and medicinal drink to connect with the Divine.
During the ceremonies, we learn how to connect with the plant with respect and receive its guidance. The ceremonies bring back the sacred in our life and allow us to create a bridge between the material world in which we evolve and the Universe, the Divine.
You want to discover the magic of the plant in a more intimate way – alone, in pairs or with a small group of your choice, the private ceremony is what you are looking for.
The ceremony, like the public group ceremonies that we lead, will be adapted to the celestial energies of the moment, the alchemy of sound and the energetic events of the period in question.
The ceremonies are guided by Chloe & Raphael
Price: (duration approx. 3h00)
For a group of 2-3 people.
For a group of 4-5 people.
Any cancellation must be made at least 24 hours before the date of the appointment (except in cases of force majeure). Once this period has passed, 80% of the price of the session will be invoiced. Thank you for your understanding.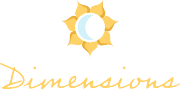 Would you like to receive our newsletter? It's this way: