PRIVATE CRYSTAL BOWL CONCERT
Singing bowls - sound medicine in its purest form
We offer private crystal bowl concerts for a journey out of space-time. The magic and infinite wisdom of the bowls allow in-depth work and they provide an unequaled feeling of well-being.
The vibratory energy of each crystal singing bowl makes it possible to act exactly where everyone needs it.
To organize a concert for you – individually – or for a group of your choice (maximum 6 people), contact Chloe.
The concerts are given by Raphael & Chloe in the vicinity of Lausanne.
Prices (total duration approx. 1h30)
Concert/individual treatment:
Concert/treatment – group of 2 to 6 people.
Any cancellation must be made at least 24 hours before the date of the appointment (except in cases of force majeure). Once this period has passed, 80% of the price of the session will be invoiced. Thank you for your understanding.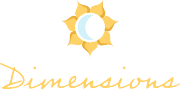 Would you like to receive our newsletter? It's this way: