"Discovery" energy healing
Exploration work, astrology, Sacred Cacao
Multi-dimensional energy healing - by Sasha
A unique session that I offer you…
… combining deep energy work – in connection with your natal chart – in order to explore your personal life path, your place, your potential, your "blockers" – the challenges – revealed by your personal chart, all this accompanied by the sacred medicine of cacao – in its ceremonial form – which is an exceptional facilitator (see below + page dedicated to cocoa on this site).
Each session is personal and unique, just like your natal chart. One of my vocations is to lead sessions that lead to real questioning.
Through a very special relationship with the more complex planets of our solar system (those more related to the unconscious and the mirror on the Great Whole), I guide you so that you can shed light on your challenges in this life, the wounds or traumas that unconsciously (or consciously) you repeat and how they manifest themselves in your daily life or in specific situations.
Note: Please note that this is not a complete natal chart reading (as proposed on the astrology page of the site). I analyze your natal chart to include only the crucial elements in the session.
I use different tools of received teachings, sound medicine and channeling.
Important information: I meet a lot of people who imagine that I have a magic wand, that all they have to do is make an appointment, sit for 1.5-2 hours in passivity and everything will work out (just like that). The truth is of course quite different… It is a path that each one of us must walk in conscience and it is the responsibility of each one of us to look for their answers. No one can claim to hold the truth for another (no one!).
Our paths are all absolutely different and I am your guide, in all humility, who leads you to questions and reflections to unlock doors and offer keys.
No magic trick then (sorry for this brutal news), just presence and benevolence to accompany you <3
Remote session?
This is of course possible, but the format is somewhat different. For more information about this unique remote session, please contact me.
---
2 words about Ceremonial Cacao:
The Sacred cacao is a plant-medicine that comes from Central America and acts on the opening of the heart. It allows a general state of relaxation and facilitates awareness. It is a magnificent plant that accompanies with Love & kindness.
Important note: Cacao is neither a psychotropic nor a hallucinogen. Feel free to read more about Cacao on the page we have dedicated to it ("Cacao" page of the main menu).
Thank you for contacting me directly regarding the course of the remote energy healing.
In-person – with Cacao (duration: 2h)
Remotly- by Zoom (duration: 1h15)
Any cancellation must be made at least 24 hours before the date of the appointment (except in cases of force majeure). Once this period has passed, 80% of the price of the session will be invoiced. Thank you for your understanding.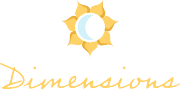 Would you like to receive our newsletter? This way: