The Beings of Light perform the healing through the therapist (the therapist is called a "channel" and the practice is called "channeling").
A treatment brings a reconnection of all the bodies and energy centers and the treatment always acts where it is right for you and the path of your soul. The wisdom of Beings of Light is infinite.
Over time, I have been contacted by many Beings of Light from different backgrounds to pass on their medicine. During the healings, I am a channel for Beings of Light coming from different peoples(stellar peoples, ascended masters, Archangels, Gods and Goddesses, MDC) and each having a distinct mission, always benevolent, enlightened and filled with Love.
You can come with a definite intention or simply choose to let yourself be carried away and receive the messages that are intended for you.
A door open to the subtle world, that of the constant flow of energy. A soul-to-soul rendezvous, a bridge of reconnection between heaven and earth, between the energetic and the physical. A moment of realignment to his personal guidance and the song of his heart.
The healing can also be carried out remotely. For more information on how a remote healing works, please contact me.
I also offer this treatment accompanied by the Sacred Cacao. Cacao is a plant-medicine that comes from Central America and acts on the opening of the heart. It allows a general state of relaxation and facilitates awareness. It is a magnificent plant that accompanies with Love & kindness.
Important note: Cacao is neither a psychotropic nor a hallucinogen. Feel free to read more about Cacao on the page we have dedicated to it ("Cacao" page of the main menu).
Face-to-face or remotely:
Please contact us directly regarding the progress of the remote care
Presential – without Cacao (75 min)
Presential – with Cacao (120 min)
Distance healing (90 min)
Any cancellation must be made at least 24 hours before the date of the appointment (except in cases of force majeure). Once this period has passed, 80% of the price of the session will be invoiced. Thank you for your understanding.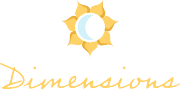 Would you like to receive our newsletter? It's this way: