Tailor-made support: Fireflies on my path...
Life is a journey, an exploration
The firefly represents creativity, enlightenment and self-discovery. It offers stability and strength in order to achieve a goal.
This description gives full meaning to what we wish to provide in terms of support. Our goal is to support the development of each individual so that they can learn to know themselves and thus develop their innate creative abilities.
You could call it coaching, but what we offer is very different in the way we proceed and the tools we share.
* Sacred cacao (see page)
* Guided meditations
* SAPHA energy healing
* Exploration of memories, emotions, blockages
* Liberation/s
* Astrology in relation to the theme of the support*
* Therapeutic massages or self-massages
* Specific work with plants
* Intelligent nutrition
* …
are just a few examples of our great tools that can help you find your full expression and potential and work with your spirit in harmony.
This is the greatest gift we can give and we are in deep GRATITUDE to be able to do so.
Our wish is that this individual and tailor-made support is unique for each person. That's why, at each request, we carry out a short interview (offered) to get to know each other and to outline together the contours of the support (how we proceed and the budget), after which we will start the program.
This individual support is for you if you feel difficulties, brakes in your personal evolution. If you need to heal the wounds of certain relationships, wounds (conscious and/or unconscious), relieve physical or emotional disorders or overcome fears and/or phobias.
This can also be addressed to you if you wish to develop a project, to create "in conscience".
We are living in times when it is necessary (for all of us) to relearn to love ourselves unconditionally and to become aware that the resources are not found outside but well and truly within ourselves.
May the fireflies light up your path <3
With love and light,
Raph & Sasha
* Within the framework of the program, it is only a reading of the natal chart in relation to the themes addressed. For a complete reading of the natal chart refer to our Astrology page (access the page: click here)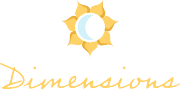 Would you like to receive our newsletter? This way: