Massages & Bone-setter services
(Reconnu asca)
Massage & reboutement
par Raphael
Le massage est une thérapie qui fait partie de la vie des humains depuis des millénaires.
Cette thérapie ne se limite pas à une conscience basée uniquement sur la mécanique ou uniquement pour se relaxer comme souvent on l'entend en occident.
Corps-âme-esprit, on ne dissocie pas.  Le corps parle constamment et cela n'est jamais un hasard si ce dernier bloque ou ne fonctionne pas à son plein potentiel.
Ma prise en charge se veut intégrative, c'est-à-dire que je peux y intégrer diverses pratiques et techniques, huiles essentielles, sons and travail énergétique peuvent s'immiscer dans ma séance ce qui en fait à chaque fois un moment unique.
C'est dans le flow et l'énergie que je trouve ma pleine expression afin de vous délivrer le meilleur soin dans l'instant.
Nous vivons une époque de grande transformation et apporter de la valeur à soi-même n'a jamais été autant nécessaire.
Je suis volontiers à disposition pour un entretien, n'hésitez pas à me contacter.
Lieu: Chemin Maraîchère 6, 1027 Lonay
Accès facile en bus, train, voiture (places de parc à disposition)
Merci de vous renseigner directement auprès de votre assurance si le traitement est pris en charge par cette dernière.
Cancellations must be notified at least 24 hours prior to the appointment. Any cancellation with a less than 24 hours' notice are due and the Session will have to be paid in full . In case of a no-show, the same conditions apply.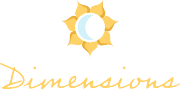 Stay tuned! Sign up to our newsletter: