Massages (Recognized asca)
Therapeutic, relaxing massages & back treatment
By Raphael
Massage is a therapy that has been part of human life for millennia.
This therapy is not limited to a consciousness based only on mechanics or only to relax as we often hear in the West.
Body-soul-spirit, we do not dissociate. The body is constantly talking and it is never a coincidence that it blocks or does not work to its full potential.
My care is intended to be integrative, that is to say that I can integrate various practices and techniques, essential oils, sounds and energy work can interfere in my session which makes it a unique moment each time.
It is in the flow and the energy that I find my full expression in order to deliver you the best care in the moment.
We live in a time of great transformation and bringing value to oneself has never been more necessary.
I am happy to be available for an interview, do not hesitate to contact me.
Please inquire directly with your insurance if the treatment is covered by the latter.
Any cancellation must be made at least 24 hours before the date of the appointment (except in cases of force majeure). Once this period has passed, 80% of the price of the session will be invoiced. Thank you for your understanding.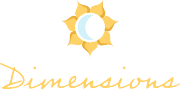 Would you like to receive our newsletter? It's this way: