Dimensions offers meditations in Morges to help you reconnect with yourself and your body. Whether you are in Morges, St-Prex, Echandens, Romanel s/Morges, Etoy, Préverenges, Penthaz, Vufflens-la-Ville, Bussigny or Lonay, come and discover the various meditations and events that we organise.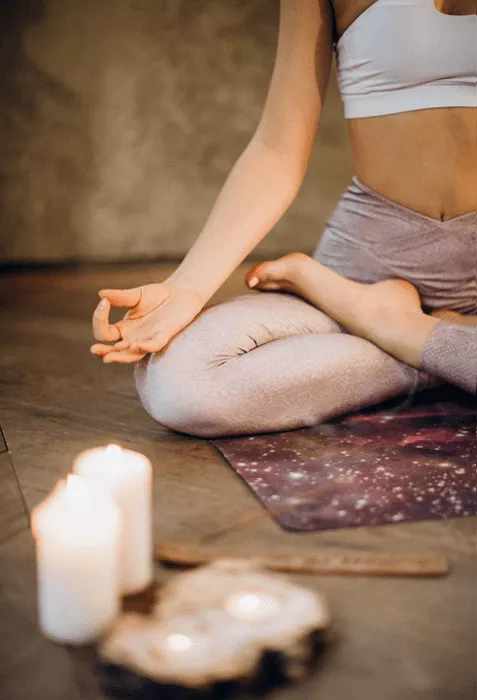 The benefits of meditation in Morges
Our meditation workshops in Morges will allow you to offer yourself a moment just for you outside of space-time. Thus, this moment out of time and in full consciousness will allow you to enjoy powerful benefits:
You will be able to approach everyday life and situations in a more serene way
You will learn to breathe again
You will benefit from a reconnection with yourself and with your body
You can release your blockages
You will feel lighter and relaxed
Don't wait any longer to book a meditation session with Dimensions. We organize different types of meditations in the canton of Vaud, for example bowl concerts or cocoa ceremonies.
Let yourself be carried away by the magic of the moment and allow yourself to be exactly yourself! We are at your disposal for any information request or if you wish to make a registration, wherever you are in the French-speaking part of Switzerland, in the vicinity of Lausanne. Do not hesitate to contact us.
Discover all of our services
Our mindfulness meditation sessions are a unique opportunity to enjoy a space of connection, expression and release so that each person receives what he/she needs in the moment.
Thus, Dimension RC offers different types ofevents and meditations in Vaud such as :
Bowl concerts: these events are designed to calm the flow of the mind and gently activate the body. They can include movements inspired by yoga (yoga flow) and sound baths
Cocoa ceremonies: these events aim at a creative encounter accompanied by cocoa medicine and guided meditations to reconnect to oneself
Whether at concerts or during ceremonies during the full moon, for example, we open up magical spaces for reconnecting with oneself outside of space and time.
Beware! Our meditations in Morges en Vaud have limited places! Do not hesitate to contact us for more information or if you wish to register.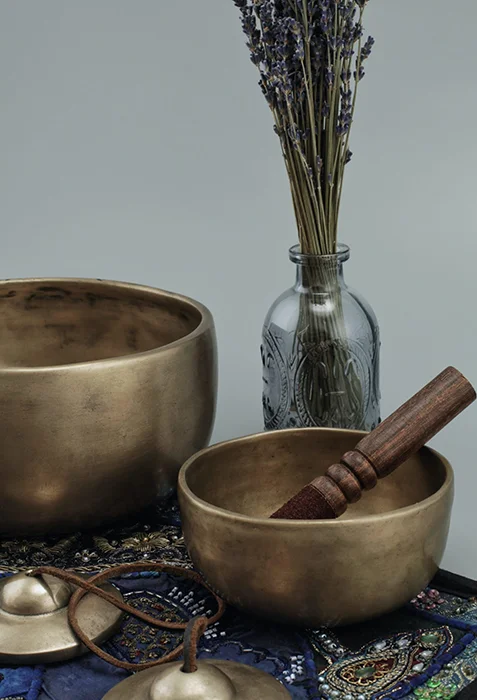 Our meditation classes in Morges are unique and magical moments. Our events will not leave you indifferent:
A protected and free space to be exactly yourself
Meditations accompanied by sound medicine (bowls, songs or shamanic drums)
A sacred and benevolent framework that facilitates access to one's own needs and those of one's soul
Moments imbued with beauty, sincerity and light
Coming to meditate in Morges will allow you to enjoy a real moment of reconnection to yourself and relaxation thanks to your breathing among other things! Indeed, choosing Dimensions RC means benefiting from caring therapists who put human contact at the heart of their profession:
An open approach and guidance directed by the heart
Our support covers the body in its entirety (physical, rebalancing its functioning and energy care)
We are trained to guide individuals and groups through talking circles and meditations
Do not hesitate to contact us if you have any questions or if you wish to register!
Frequently Asked Questions
You will receive an email about a week before the appointment with all the practical details you will need.
Groups are generally limited to 5-7 participants, in addition to the two companions.