Sapha energy healing
2 therapists
SAPHA HEALING
by Raphael & Sasha
We present here our "Signature Care".
SAPHA is a powerful energy healing synergy that we perform together in co-creation with the beings of light that work with and through us.
SAPHA was born on a call from our guides so that our two energies could merge to create this magical moment of encounter, a moment when the veil between the tangible and invisible worlds merge.
This treatment is offered in the form of a small ceremony and it brings a state of consciousness that allows one to connect directly to one's heart and to enter more easily into connection with one's body, emotions, soul and guides.
Between soul journey, energetic harmonization, subtle and physical messages, this powerful transmission brings an alignment between heaven and earth and much more.
We accompany these treatments with the sound of instruments such as Crystal Alchemical Bowls, Drums, Chymes and also olfactory thanks to certain resins, incense and medicine plants.
This treatment is performed in the company of the wonderful medicine of Sacred Cacao, which allows for a heightened state of reception (for more information on this subject, visit the page dedicated to Ceremonial Cacao on this site).
If you have any questions, do not hesitate to write us using the contact form. We will be happy to answer you.
"Shine your best light, that's the best thing you have to bring into this world"..
With light,
Raphael & Sasha
Any cancellation must be made at least 24 hours before the date of the appointment (except in cases of force majeure). Once this period has passed, 80% of the price of the session will be invoiced. Thank you for your understanding.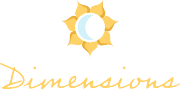 Would you like to receive our newsletter? This way: