SAPHA HEALING by Raphael & Chloe
Wisdom treatment – 2 therapists
Our SAPHA healing is a wonderful synergy between energetic and physical care.
The energetic power of a work with two therapists brings a unique experience and an opportunity for significant liberation and well-being, both physical and psychic.
Our body communicates and a harmonious flow of energy is synonymous with a better overall balance.
We act both on the physical body by pressure or local massage and on the energy bodies – by channeling – with the Doctors of Heaven .
The treatment is harmonized by the crystalline sound of the crystal bowls and plant medicine can also be used.
Every encounter is pure magic!
Price (total duration of the treatment approx. 2h):
Any cancellation must be made at least 24 hours before the date of the appointment (except in cases of force majeure). Once this period has passed, 80% of the price of the session will be invoiced. Thank you for your understanding.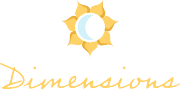 Would you like to receive our newsletter? It's this way: