Thanks to a teaching received from Layìn, a Mexican healer, we offer you a work centered on the belly, with as central point the navel.
This treatment is an incredible way to connect to your deepest emotions while being accompanied and safe. It brings about a new understanding of self, releasing old blockages, patterns, and limiting beliefs about oneself.
It also supports the work of the viscera and the intestine and increases their well-being.
Note – the treatment cannot be performed :
during the menstrual period or in pregnant women or women who have given birth (period of 3 months) or in the event of complications
or in case of recent operation
( the treatment lasts between 1h00 and 1h30 )
Any cancellation must be made at least 24 hours before the date of the appointment (except in cases of force majeure). Once this period has passed, 80% of the price of the session will be invoiced. Thank you for your understanding.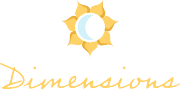 Would you like to receive our newsletter? It's this way: